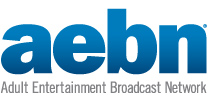 NEW on AEBN Video On Demand
Dylan Anthony's First Time

Intimate moments behind the scenes of Dylan Anthony's erotic photo shoot. Like the other "Body Guards", Dylan gets prepped for the big moment by MJ the photographer, complete with oral grooming. Enjoy listening to the conversation between the naughty photographer and the naked jock. Full frontal male nudity, color.
---
Quick Links to our book, DVD and clips catalogs:
www.gay-dvds-for-women-and-men.com
www.NickBaerGallery.com
www.NudeMaleMassage.com
---
---
Have you accepted your FREE minutes from AEBN?
AEBN - DudeLodge and TriangleDream
They are yours for the taking!